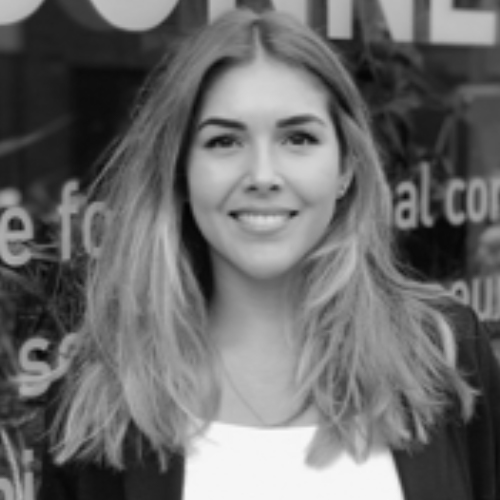 Gabriela Rodriguez
Project manager @ Impact Hub Stockholm
Gabriela has experience working in multicultural settings and with diplomatic relations. Since 2013, she worked at the General Consulate of Mexico in New York, with the purpose to serve the Mexican immigrant community as well as Latin American diaspora. Gabriela has a university degree for political science, communication and psychology from New York Institute of Technology. 
She currently works as a Project manager at Impact Hub Stockholm. Her work includes overviewing the multi-year, multi-stakeholder initiative 'Urban Challenges: Making Public Transport Safe for All' – initiative led by the Swedish Institute, focusing on advancing the SDG Agenda, Goal 11.2 in Sweden, Mexico, Brazil and Colombia.
She overviews the whole program and coordinates local managers in five Latin American cities.  She recognizes that the local context is crucial when working with authorities. She possesses the ability to adapt and implement communication strategies and structures that enable a space for multi-stakeholder dialogues to occur, advance engagement and possible partnerships that can lead to further impact.
Talks