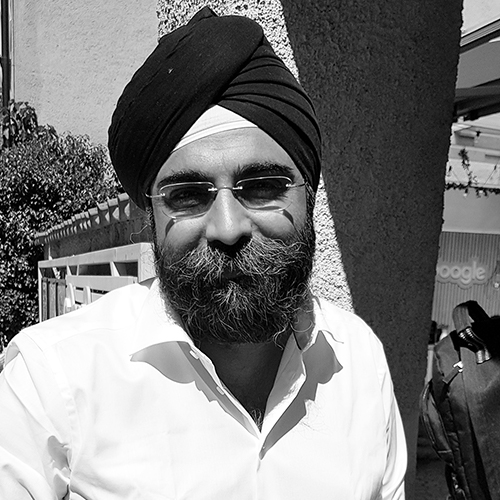 Indy Johar
Director, designer and architect. Founder of Dark Matter Labs, London England. @ Dark Matter Labs
Indy Johar is an architect, co-founder of 00 (project00.cc) and a Senior Innovation Associate with the Young Foundation and Visiting Professor at the University of Sheffield.
Indy, on behalf of 00, has co-founded multiple social ventures from Impact Hub Westminster to Impact Hub Birmingham and the HubLaunchpad Accelerator, along with working with large global multinationals & institutions to support their transition to a positive Systems Economy.
Indy is a Fellow of the RSA, Respublica Fellow, JRF Anti-Poverty Strategy Programme Advisory Group member and a member of the Mayor of London's SME Working Group and most recently a member of the RSA Inclusive Growth Commission.
Indy has taught & lectured at various institutions from the University of Bath, TU-Berlin; Architectural Association, University College London, Princeton.
Indy has written for many national and international publications on the future of design, systems change and social investment.
Most recently he has founded Dark Matter – a field laboratory focused on radically redesigning the bureaucratic & institutional infrastructure of our cities, regions and towns for a more democratic, distributed great transition.
Talks